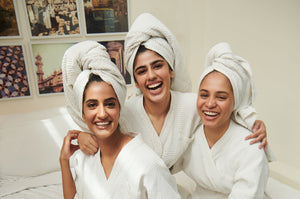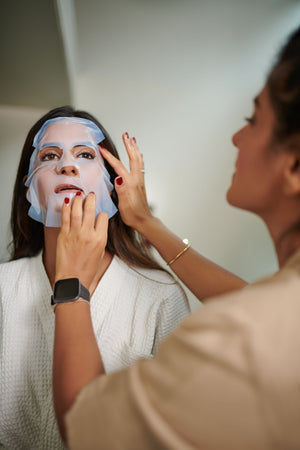 About The Brand
Launched in 2020, Simply Nam is new & innovative Indian beauty brand that combines the best of science and nature - to create safe, effective and long-lasting products with guaranteed results. The brand is built on a personal journey and over 20 years of experience & insights from the brand's founder, makeup and beauty professional Namrata Soni.

The products are made with the Indian woman, climate and lifestyle in mind. In the words of Namrata herself, your every day routine should not be expensive or complicated - it needs to be practical, affordable, convenient, clean and hygienic. Simply Nam is a collection of effective tools and ingredients - professionally tested with proven results.

"For many years, I have worked as a makeup and beauty professional. I have been taught by and worked with the best, and learnt from 20+ years of experience, what Indian women want and need in their every day makeup & beauty routine. Through my new collection of products, I hope to help women look and feel like the best version of themselves."


We are a new, innovative beauty & cosmetics brand - designed in Scandinavia, with the Indian woman in mind. All products are developed and produced in close collaboration between Namrata Soni and some of Scandinavia's best laboratories and most experienced manufacturers. Every formulation is uniquely designed for Indian skin, as well as the Indian lifestyle and climate. The brand is 100% vegan and cruelty free, and we are a clean beauty brand.
Our Founder
Namrata Soni is a renowned makeup and beauty artist with over 20 years of experience in the industry. From some of the biggest Bollywood celebrities, to leading influencers, brides and more, Namrata is loved and trusted by women of all ages. She is a leading expert in anything from breathtaking red carpet looks, to subtle, every day beauty rituals. Over the past two decades Namrata has built a personal, strong brand for herself, and today she is known for her talent, knowledge and insights. She is a role model not only to young women aspiring to work in the industry themselves one day, but also to other already established makeup and hair professionals who look up to her.
"I'm all about using the right products in the right places, to highlight a person's best features and natural beauty."